Ever since NORDEX FOOD was founded in 1984, we have had our own white cheese production. Initially, we produced all products at Nørager Dairy in Denmark, but later the group expanded with production sites in Pöggstall, Austria (1999) and in Campulung, Romania (2006).
You can read more about each production site below.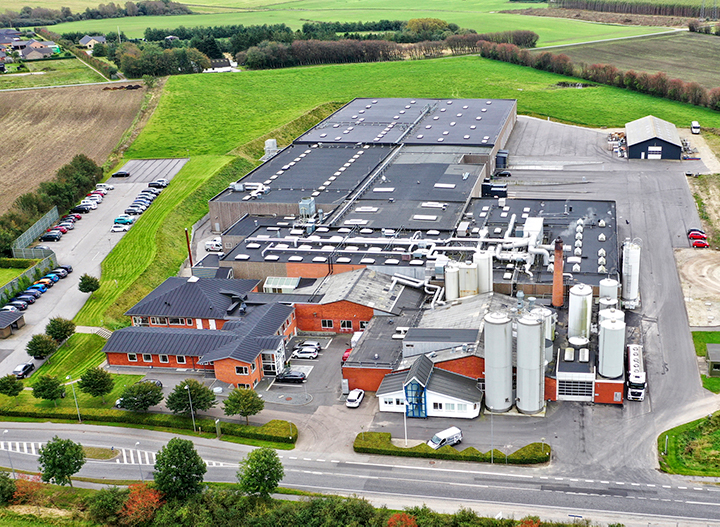 NØRAGER DAIRY A/S
Location: Himmerland, Denmark
Factory area: 19,000 m2
Number of employees: 140
Production: 19,000 tons per year
Certifications: BRC AA, IFS, RSPO
NORDEX KÄSEREI Ges.m.b.H
Location: Pöggstall, Austria
Factory area: 8,500 m2
Number of employees: 50
Production: 6,000 tons per year
Certifications: IFS Higher Level

Investments in 2021
Purchase of a digitally controlled bottling line for demalting, portioning, pre-draining and expansion of the tank farm.
This project is supported by the Federal Ministry of Agriculture, Regions and Tourism and the European Commission (EAFRD). For more information, please visit
- EU Commissions (EAFRD)
- the Federal Ministry
- the Province of Lower Austria
NORDEX FOOD ROMANIA SRL
Location: Campulung, Romania
Factory area: 4,000 m2
Number of employees: 45
Production: 5,000 tons per year
Certifications: FSSC 22000, RSPO